Hassle Free Court Booking
Whether you're at home, at work or at school keep tabs on what's happening at the club.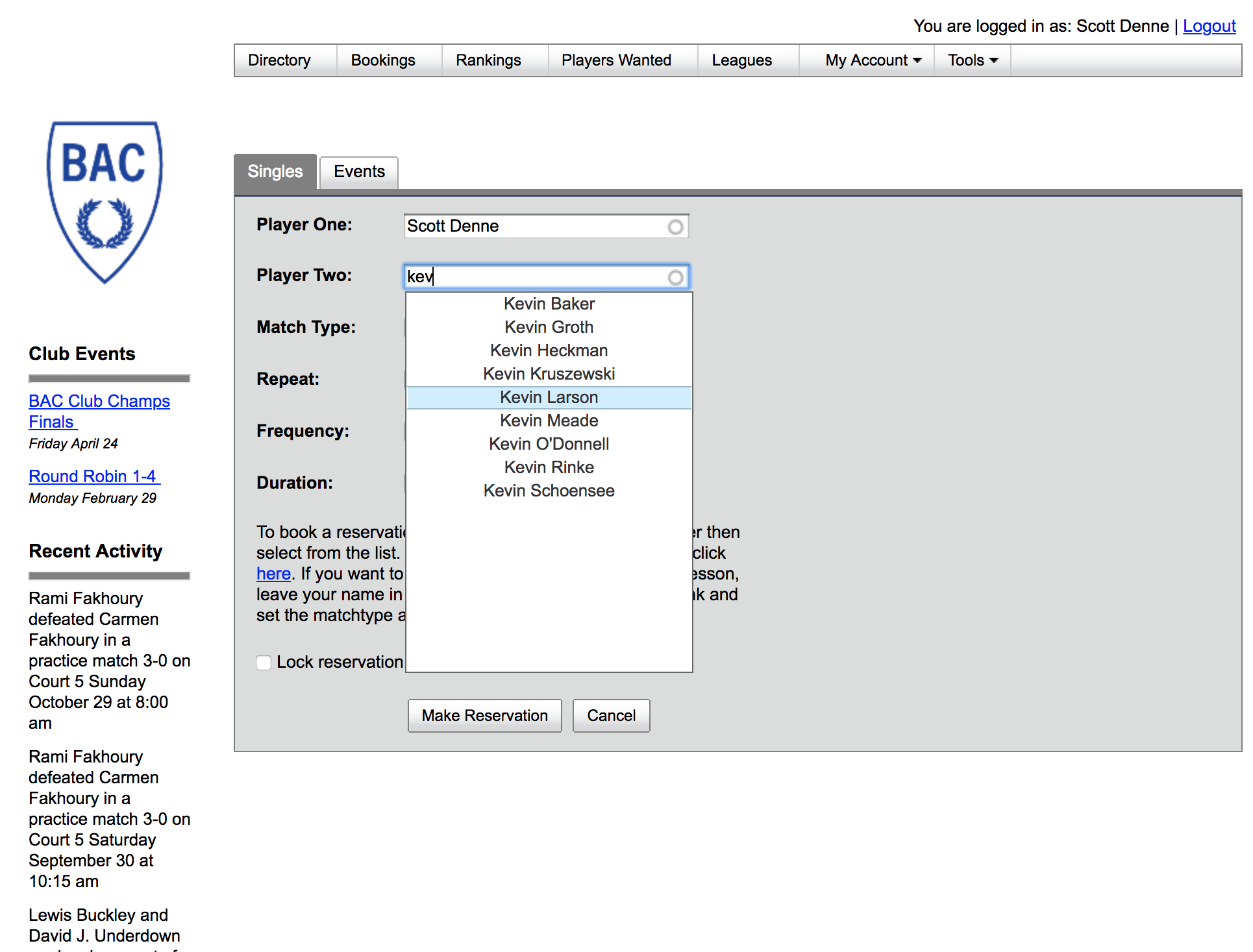 Email Notifications
Are you looking for a match? No problem. With our advanced "player matching" feature members can find players to play...and at the right skill level.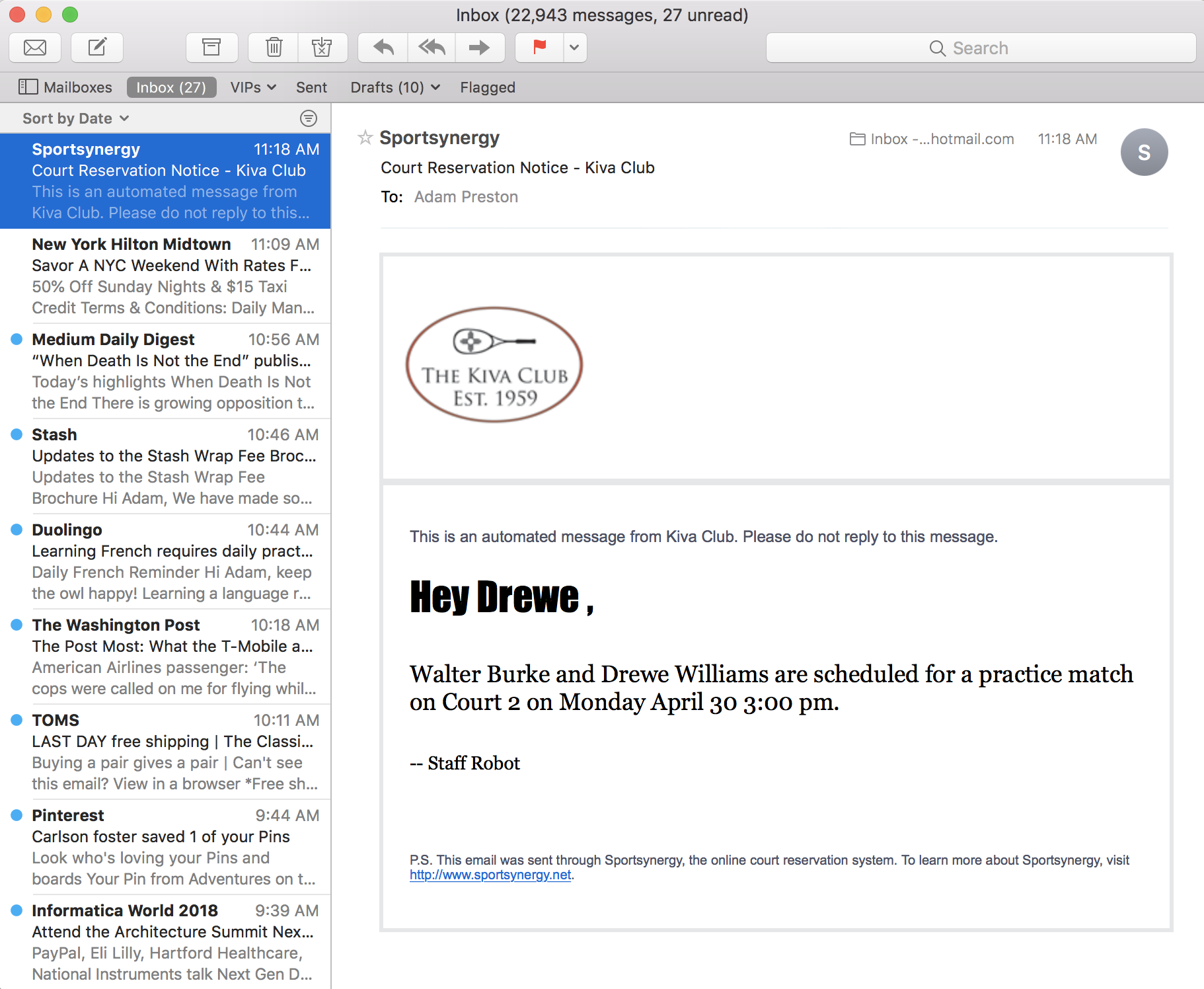 Online Leagues
Leagues, leagues, and more leagues. Keep players…well, playing.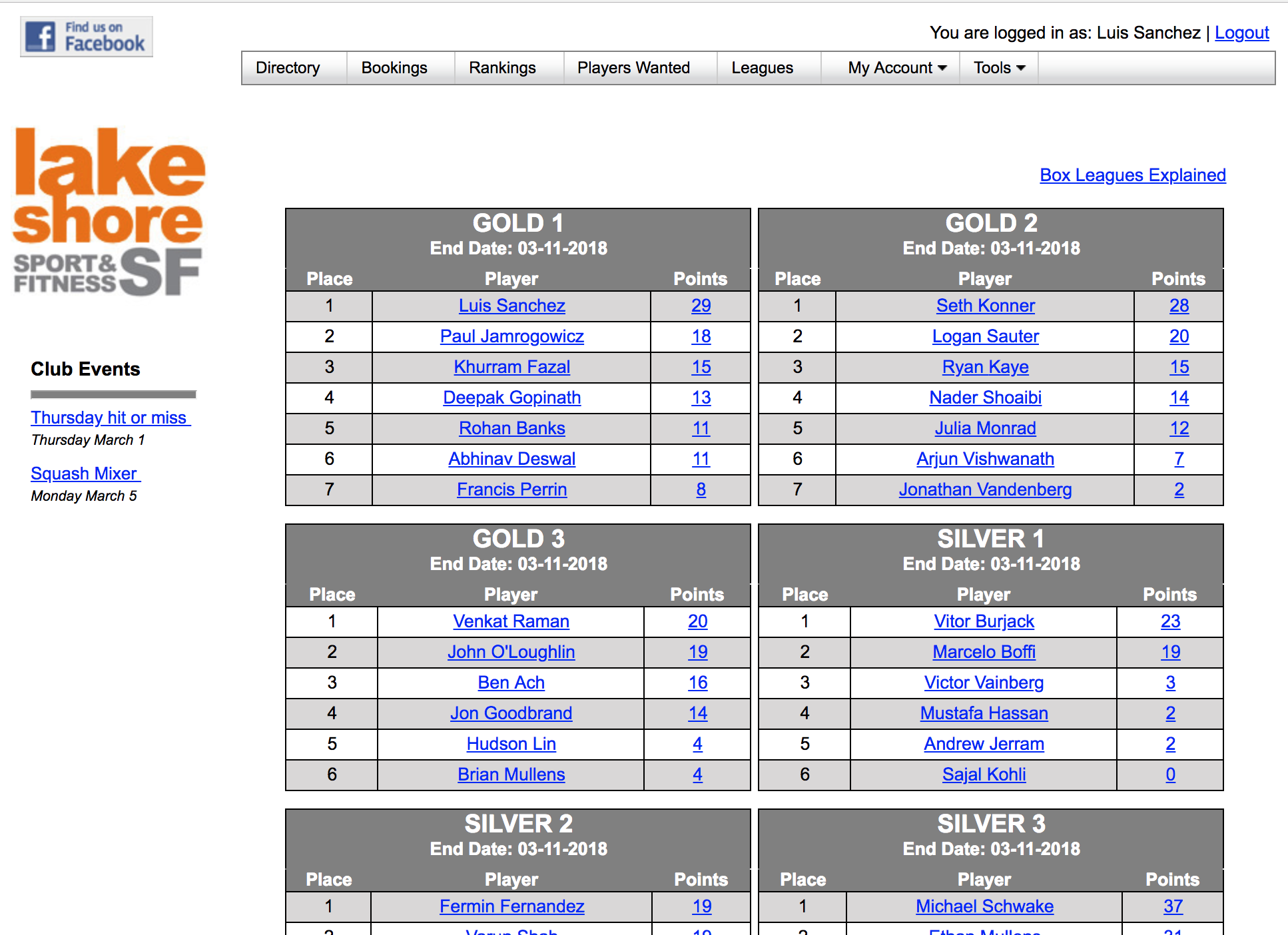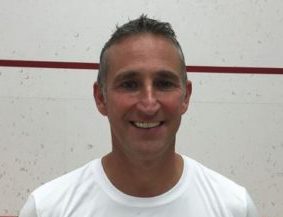 I have used Sportsynergy software for over 10 years, Adam is a pleasure to deal with and is always available to discuss updates and improvements to the site. I have looked into other programs but none of them match the functionality that Sportsynergy brings to the table. From a member standpoint, it is extremely user-friendly with features like score reporting, ranking updates and find-a-game emails that keep my courts rocking. I highly recommend trying it out if you are planning to switch programs or starting a new club.
Get your squash club online today.